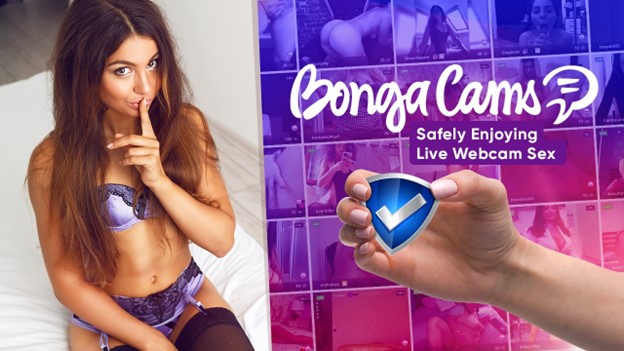 The digital era has revolutionized several industries, and adult entertainment is no exception. With the advent of online platforms providing live sex and pornography content, this industry has seen a tremendous surge in popularity. BongaCams is one such platform that has carved out a significant market share, navigating the complex and varied legal landscape along the way. This report will delve into the legalities surrounding live sex and pornography, and how BongaCams fits into this intricate picture.
Learning About BongaCams
Overview of BongaCams
BongaCams is an adult webcam platform. This platform allows performers from all over the world to broadcast live shows, often featuring explicit sexual activities. BongaCams's unique selling point lies in its interactive nature. It offers a live chat feature where viewers can engage directly with performers, adding a dimension of personal interaction not found in traditional pornography.
Popularity and Reach
BongaCams boasts millions of registered users and thousands of active performers, marking it as a global frontrunner in the adult webcam industry. Its vast and diverse user base encompasses a wide range of preferences and interests, catering to virtually every niche within the broad spectrum of adult entertainment. This global reach is achieved by creating a platform that is not only user-friendly but also available in multiple languages, making it accessible to a diverse international audience.
The Legal Status of Pornography
The legal perspective on pornography is not universally agreed upon and varies dramatically across the globe. Cultural, religious, and social factors significantly influence these differences. Countries like North Korea and Iran have complete bans on pornography, whereas others, like the Netherlands and Denmark, have progressive attitudes, considering pornography as part of freedom of expression.
Age Restrictions and Legal Consumption
Globally, the legal consumption of pornography hinges on age restrictions, universally set at 18 years or older. This restriction is enforced to protect minors from exposure to explicit sexual content. Legal consumers are expected to behave responsibly and respect the rights of the performers.
The Legal Status of Live Sex Shows
Live sex shows involve real-time explicit performances by one or more individuals, which are typically broadcasted over the internet. The legal implications of live sex shows depend on the jurisdiction. While they may not be viewed as illegal per se, the act of soliciting or paying for such services may potentially contravene laws relating to prostitution or public decency in certain jurisdictions.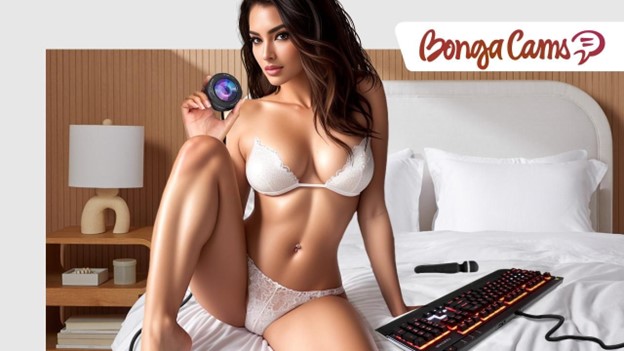 BongaCams and the Law
Compliance with Age Restrictions
BongaCams employs a rigid system to ensure compliance with legal age restrictions. All performers are required to provide proof of age before they can start broadcasting. Similarly, viewers must confirm they are of legal age to view explicit content before they can access the site. The website uses age verification methods to limit the exposure of explicit content to minors.
Handling of Explicit Content
BongaCams, while hosting explicit content, operates within a framework that heavily emphasizes consent. All parties involved, including the performers and viewers, are expected to be adults who have given their full and informed consent. Any indication of non-consensual activities can lead to immediate removal from the platform and potential legal consequences.
User Responsibilities and Legal Obligations on BongaCams
Before gaining access to BongaCams, all users must agree to a detailed set of terms and conditions. These agreements, enforceable by law, cover a wide range of obligations, including the requirement to be of legal age, the prohibition of recording or distributing content without permission, and the mandate to treat all performers with respect.
Consequences of Violations
Violations of BongaCams' user agreements can lead to severe consequences. A user may face immediate removal or permanent ban from the platform. In extreme cases, where laws have been broken, legal action could be taken against the violator, leading to fines or even imprisonment.
Performer Rights and Legal Protections on BongaCams
Performer Agreements
Just like viewers, performers on BongaCams are also required to enter into a legal agreement with the platform. This agreement confirms that they are of legal age and outlines their rights and obligations, such as the agreement to perform live shows, restrictions on certain types of content, and the right to discontinue their service at any point.
Legal Protections and Support for Performers
Performers on BongaCams have several legal protections, including privacy controls and the ability to block users from their shows. Moreover, the platform provides support channels that performers can use to report abusive or illegal behavior from users, ensuring a safer working environment.
Legal Challenges and Controversies Involving BongaCams
Despite its legal safeguards, BongaCams has faced various legal challenges and controversies. These range from privacy concerns to allegations of non-consensual activities. In response to these challenges, the company has implemented more stringent security measures, enhanced privacy protections, and taken a stricter stance on enforcing its terms of service.
Comparative Analysis with Other Platforms
In comparison with other adult webcam platforms like Chaturbate and LiveJasmin, BongaCams operates under a similar legal framework. The primary legal concerns for all these platforms revolve around ensuring the legality of content, the enforcement of age restrictions, and the protection of performer rights.
Industry-wide, the best practices revolve around ensuring user and performer consent, strict age verification, protection of performer rights, and anti-piracy measures. BongaCams, like its counterparts, strives to adhere to these standards, although it is a continuous process given the evolving nature of the industry and the challenges it presents.
Future Legal Considerations for BongaCams
As the adult entertainment industry evolves and technological innovations such as deepfake technology and virtual reality become more prevalent, BongaCams may face new legal challenges. These challenges could revolve around issues of consent, privacy, and potential misuse of technology.
There is always room for improvement, and BongaCams could further strengthen its legal position. This could be achieved by investing more in user and performer education, advocating for ethical consumption of adult content, and pushing for more robust laws that protect the rights of performers.
Conclusion
In summary, the legal landscape of live sex and pornography, particularly with BongaCams, is both complex and evolving. The continuous interplay between changing laws, societal norms, and digital innovations shapes the challenges and opportunities faced by platforms like BongaCams. As a leader in the adult webcam industry, BongaCams has the opportunity, and indeed the responsibility, to advocate for progressive change and drive best practices within the legal environment it operates in.