I'm Darius, and ever since my mom left my dad, I've lived with him. After the divorce, he became a big player. He always brought ladies home. And even though the MILFs who were coming to our house were hot, I was too young to do anything about it before I left for college. But now I'm 22 and visiting my hometown for the summer vacation. My dad remarried Anna in the meanwhile, a sweet and busty white lady who moved in with him while I was away for college. Saying that she's smoking hot is an understatement. Just to give an idea of how ridiculously hot this lady is, she looks just like Lauren Phillips or Xev Bellringer. She's tall, with big natural titties, pale skin and red hair. She's a true PAWG, the dream of any black man. My dad is a lucky motherfucker, and I'm happy for him. But recently, he got a trucker job, leaving poor Anna all alone for weeks at a time. Dad had to spend the summer with us. But his boss needed him for a drive across the country. So he left in the middle of the night, leaving me and Anna to share a house.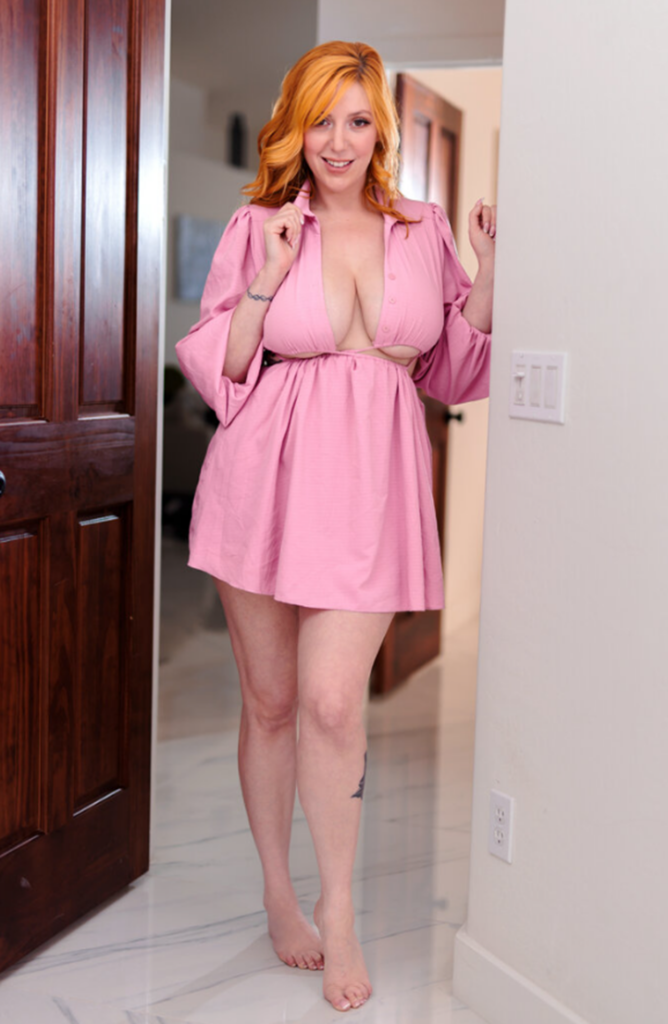 The Next Morning
I respect my father, but it's not my fault he remarried such a hot white lady. She's closer to my age than he is to his. And she made me mad horny. The next morning, after my father left, I couldn't stop dreaming of all kinds of dirty scenarios before I got out of bed. All those fantasies got me so hard that I couldn't just get out of bed and walk around the house with a hard dick in my pants. So I watched some incest porn on my phone and wanked. Needless to say, I've watched porn with busty redhead pale ladies fucked by black dudes. I thought this would help, but it only got me more horny.
I thought I had my dong under control, and I went into the kitchen to have myself breakfast. I was shocked to see how Anna dressed when she entered the kitchen. Better said she was undressed. She was only wearing a nightgown with straps barely covering her nipples and was so short you could see her inner thighs rubbing against each other while she walked. Her intentions were clear, and my dick got instantly hard.
She sat across from me at the kitchen table, staring at my bowl of cereal. My dick was throbbing. And what I didn't realize was that we had a glass tabletop in the kitchen. She was looking at my dick pulsing in my shorts through the table. I only realized the table was glass when I saw her leg rise and her foot touching my cock.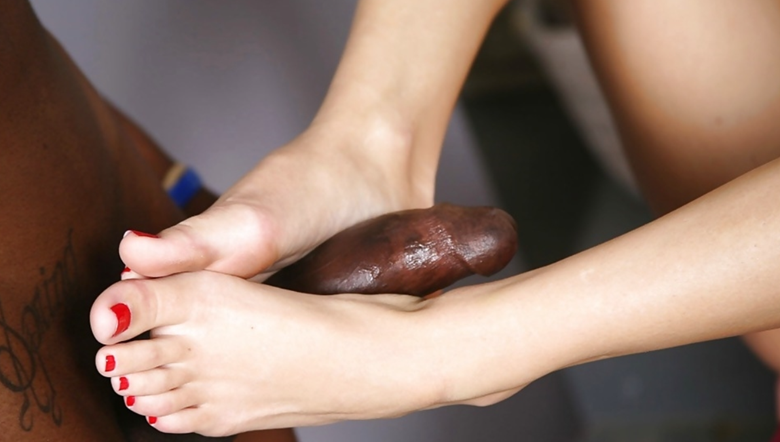 Cumming On My Stepmom's Feet
We didn't speak a word to each other that morning, and her foot was on my dick. Somehow, she pushed my shorts up and got my dick out through one of the leg-hole. She then got her other foot in my lap. She was so skilled at rubbing my cock with her feet. Looking across the table, I noticed she was playing with her pussy. Her pubes were just as red as her hair. I knew my dad made a habit of hooking up with baddies. But this white lady is crazy. She made me cum on her legs in less than five minutes, all while masturbating in front of me. My cum covered both her feet. Then she just got up and left for the bathroom with cum on her feet, spreading it across the floor with every step. It was a crazy first interaction. And it wasn't the only one.